EPISODE 85 | RELEASED September 25, 2020
Exam Room Series: Nasal Cavity Cancers │ Dr. Demian Dressler
Did you know that secondhand smoke can be a risk factor for your dog in developing nasal cavity cancer, and that certain breeds of dogs with longer snouts have even higher risks?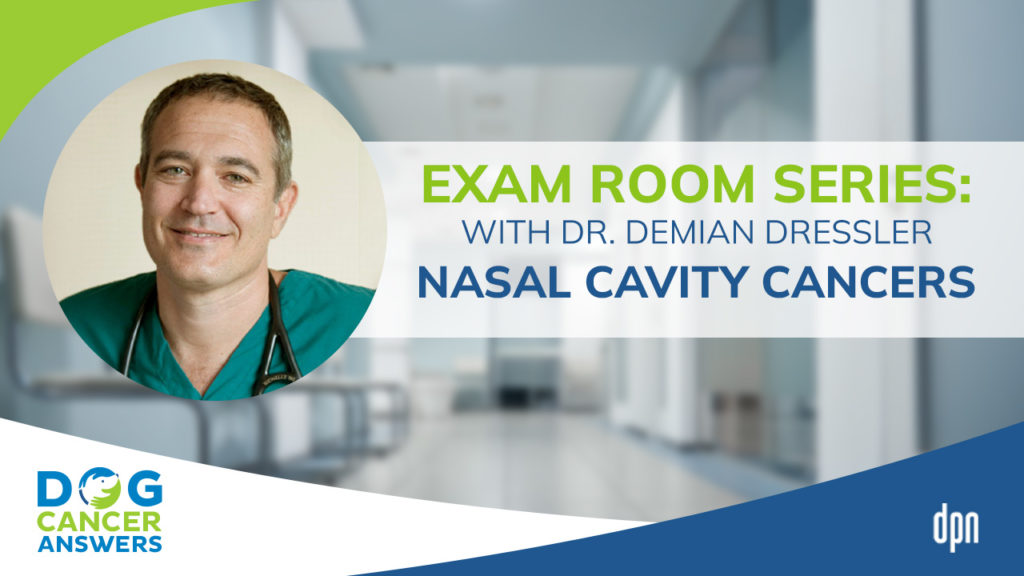 Subscribe to our YouTube Channel
When chemotherapy or traditional surgery is not suitable to treat a specific kind of cancer, what techniques do veterinarians turn to? In this episode, Dr. Demian Dressler discusses nasal cavity cancer in dogs.
You can reach out to Dr. Demian Dressler directly on his veterinary hospital's website: https://VetinKihei.com.
SUBSCRIBE ON YOUR FAVORITE PLATFORM
Did You Find This Helpful? Share It with Your Pack!
Share on social media, download a PDF, print this out, or send this in an email to your veterinarian.