An Oncologist's Thoughts on Diet
As a veterinary oncologist, I used to think any old dog food would do. My thoughts on diet and cancer have changed ... But I don't think you should be hard on yourself or drive yourself crazy over food. While there is no official "oncologist diet for dog cancer" there are a few simple things
As a veterinary oncologist, I don't think there is a one-size-fits-all oncologist diet for dog cancer, but my thoughts have evolved on diet, pets, and cancer.
We've known for a long time that some cancers may result in potentially significant weight loss. The impact on the dog depends on tumor type, location, and whether it has spread. Cancer patients are known to have significant changes in the metabolism of carbohydrates, proteins, and/or fat.
Just cancer itself and/or its treatment can also contribute to weight loss, especially if there is nausea and decreased appetite: The dog takes in fewer calories than its body requires, so the dog loses weight.
In some patients, there is a syndrome is known as cancer cachexia. These dogs have progressive weight loss in the face of adequate calories and nutritional intake.
In either case, decreased body condition can eventually lead to a decline in quality of life and overall survival.
So it is no surprise how important nutrition is in dogs with cancer. The goals of nutritional management in cancer patients are to provide adequate nutrients to aid in recovery, decrease the negative energy balance brought on by cancer cells, and continue to maintain appropriate body mass.
This will ultimately aid in improving their quality of life, possibly increasing the effectiveness of cancer treatment and survival times.
These nutrition goals are not new. For years I've included a Nutrition & Cancer information sheet with the handouts I provide at an initial oncology appointment in my practice.
But, after co-authoring the Dog Cancer Survival Guide and recently attending the AHVMA (American Holistic Veterinary Medical Association) meeting this summer, I decided the handout needed a good update. My thoughts on nutrition have evolved for cancer patients and all pets. We will get to that soon.
First, a common question I get from readers and in the exam room at consultation:
"Dr. Sue, did my pet's food cause the cancer?"
In my opinion, it is not fair to blame commercial diets alone for cancer. Cancer is not caused by one thing. Causes include genetics, environmental factors, and toxins. It's a complicated, multi-step process to turn a normal cell into a malignant cancerous one.
But there are some potentially damaging by-products in dog food.
Processing and high heat can alter the food value.
Other issues include antibiotic residues, mycotoxins, and storage mites.
Some ingredients in some diets come from poor-quality food supplies with depleted resources.
Some chemical preservatives put in foods may have toxicity, such as ethoxyquin, BHA, BHT.
Many dog foods have excessive carbohydrates (see below), including corn, soy, and beet pulp which may include genetically-modified organisms (GMO) foods.
Genetically-modified crops are exposed to increased levels of pesticides.
Sounds pretty bad, right? All these things are not found in every bag or can of dog food, but it is worth looking into the ingredients and where they come from.
And there is an important advantage of commercial diets prepared by a reputable manufacturer: These diets are tested in feeding trials and pass AAFCO standards, so you know they meet the nutritional requirements for adult dogs.
Should I prepare my dog's food?
Some people choose to prepare a homemade diet. The goal is wholesome, unprocessed foods. The benefits/claims include increased vigor, improved hair coat, decreased allergies, less inflammation, less stool and odor, and weight control.
But you cannot just cook meat for your dog and call it a day. These diets must be balanced to account for important vitamins and mineral requirements, so your dog doesn't develop significant deficiencies.
I suggest a reputable source for the recipe. Dr. Dressler has a cancer diet in The Dog Cancer Survival Guide, and many of my clients use it and are very pleased. If you are interested in cooking, you can try this one.  Pay close attention to the vitamin supplementation recommendations.
Also, consider consulting with a veterinary nutritionist to assist in creating a balanced food for your dog – especially important if your dog has other medical issues. Check out ACVN.com to find a nutritionist. Another helpful site to help you is Petdiets.com.
In my opinion, a homemade diet can be a lot of work. As a working mom, getting a homemade diet to the kitchen table for my family daily is a challenge. I do not home-cook for my pets, and I'll provide alternatives later in this post.
What's the deal with cancer diets? No carbs, right?
Since cancer cells use glucose (carbs) as an energy source, there is a lot of worry about feeding carbs to cancer patients. The idea behind a cancer diet is low carb and high in quality proteins and fats. While there is little scientific data specifically showing feeding such a diet helps treat dog cancer, as long as the diet is balanced, I think there is no harm, in my opinion.
Remember: carbs are not all inherently bad; some sources contain many valuable vitamins and minerals. Instead of generalizing "all carbs are bad," I think we should be more critical of the source of the carbs, such as GMOs (see above).
For me, grain-free diets are less important than the source of grains.
But I don't think you need to eliminate all carbs.
Although fruits and veggies are carbs, they also provide naturally occurring phytochemicals, flavonoids, and vitamins. Such dietary agents are called chemopreventative because they potentially have cancer-fighting properties that promote cell death (apoptosis) in cancer cells – they help eliminate deranged cancer cells.
Epidemiologic studies in people show the protective effects of diets rich in fruits and vegetables, and diets low in fruits and veggies have been associated with cancer risk.
I'm often asked about carrots since they have more carbs than some other veggies. In a 2005 study of Scottish Terriers with bladder cancer called transitional cell carcinoma (TCC), those that got veggies three times a week or more had a decreased risk of cancer, and carrots were the most common vegetable given. In this particular study, Scotties that ate more green leafy vegetables and yellow-orange vegetables had a decreased risk of TCC. (I regularly toss carrots to my Matilda, along with other veggies.)
When one of my patients gets diarrhea due to cancer, chemo, or medications (like antibiotics), I recommend boiled chicken and rice. A few days of rice is unlikely to significantly impact cancer, but will definitely impact diarrhea – in a good way. Everything in moderation, as I tell my kids.
I barely have time to cook for myself/my human family. What else can I do?
There is good news here, because newer commercial options are often minimally processed. For example, dehydrated foods use low heat for drying and avoid high heat issues. Usually, you just add water (perfect for me!). There are complete dehydrated options that include meat, and there are options where you can add your own meat to the mix of veggies. (Both kinds have the needed vitamins, minerals, amino acids, phytonutrients and antioxidants).
One brand to try: The Honest Kitchen. It's complete and balanced – just add water, made in USA, 100% non-GMO fruits and veggies, 100% organic seeds and grains, and no artificial additives or preservatives.
I don't want to change my current diet completely. What foods help fight cancer in dogs?
Even if you feed a processed conventional diet, you can do some simple things to improve your pet's diet, even if it's only a few times per week.  You can supplement with additional fatty acids and key nutrients. And mix in some "people food"! Think:
lean ground meat, poultry
plain yogurt, eggs, cottage cheese, ground almonds
veggies such as carrots, leafy greens (kale), and yams (remember, no onions)
fruits such as blueberries, melon, mango, peach, and dried cranberries (remember no grapes, no raisins)
Also, NO chocolate, NO macadamia nuts
Take it slow!
It is of utmost importance to change diets gradually (typically over 7 to 14 days) to avoid complications like loose stools or refusal of the new diet.
The most common source of tummy upset is a sudden change. If you mix the new food in gradually with your regular food and increase it over time, your dog will get a chance to get used to the taste and the way it impacts his or her gut. So take it slow!
Your Dog Is Completely Unique
And finally, it is important to remember that every patient is an individual.  One diet may be appropriate for one patient, but not another – especially if the pet is dealing with multiple diseases. Your own veterinarian is the best person to help you create a diet that suits your dog's individual needs.
Live longer, live well,
Dr. Sue
Editorial Note: This post was originally published on a retired blog about dog cancer.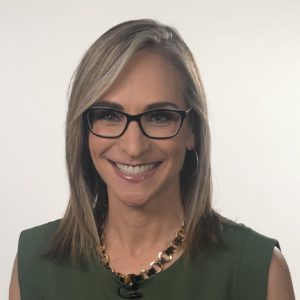 Sue Ettinger, DVM. Dip. ACVIM (Oncology). Dr. Sue is a boarded veterinary medical cancer specialist. As a Diplomate of the American College of Veterinary Internal Medicine (Oncology), she is one of approximately 400 board-certified veterinary specialists in medical oncology in North America. She is a book author, radio co-host, and an advocate of early cancer detection and raising cancer awareness. Along with Dr. Demian Dressler, Dr. Sue is the co-author of The Dog Cancer Survival Guide: Full Spectrum Treatments to Optimize Your Dog's Life Quality and Longevity.
Did You Find This Helpful? Share It with Your Pack!
Use the buttons to share what you learned on social media, download a PDF, print this out, or email it to your veterinarian.